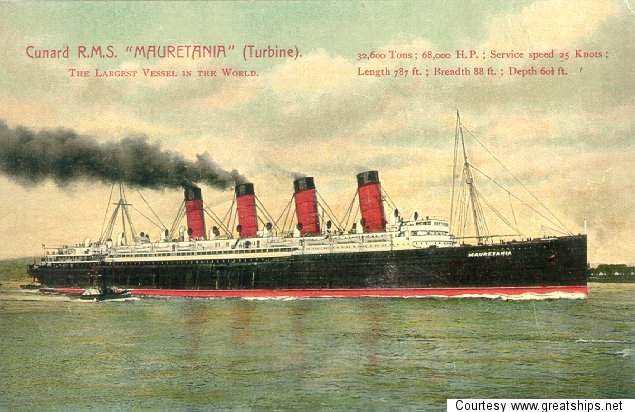 For most of the first half of the 20th Century, nearly everyone traveling between America and Europe made the trip by sea.
The journey on these vessels was as important as the destination.  First class passengers experienced glamor and style with meals, entertaining, sightseeing, and socializing.
However, passengers in steerage were housed in the hold of the ship…and the journey was truly miserable.  "Before the United States closed its borders in the 1920s, immigrants to America would sleep packed together like cattle, eating a common meal that was described as frequently almost inedible."
The Mauritania was one of the best-known passenger ships of this era.   It held the Blue Riband for the fastest transatlantic crossing for 20 years (ending in 1929).
Greater speeds were achieved by new ships built in the 1930's.  Two German ships, the Bremen and the Europa challenged the Mauritania's dominance. The elegance and speed created fierce competition, and several of the largest companies (including White Star, owner of the ill-fated Titanic) actually operated at a loss for the first half of the decade.
During World War I the Mauritania worked as a transport and hospital ship. During its long career the ship made 269 round-trip crossings of the Atlantic, exclusive of war work. Its last crossing was made in 1934. She was sold for scrap in 1935.
A second ocean liner with the name Mauritania was launched in 1938 by the Cunard White Star Line. It made its maiden voyage the following year and, like its predecessor, was noted for its luxury and service. With the outbreak of World War II, the Mauretania became a transport ship but resumed its passenger service in 1947. In the late 1950s the ship's popularity began to wane, and the Mauretania was scrapped in 1965.
Even Prime Minister Winston Churchill  enjoyed the lavish surroundings of the Cunard cruise liners.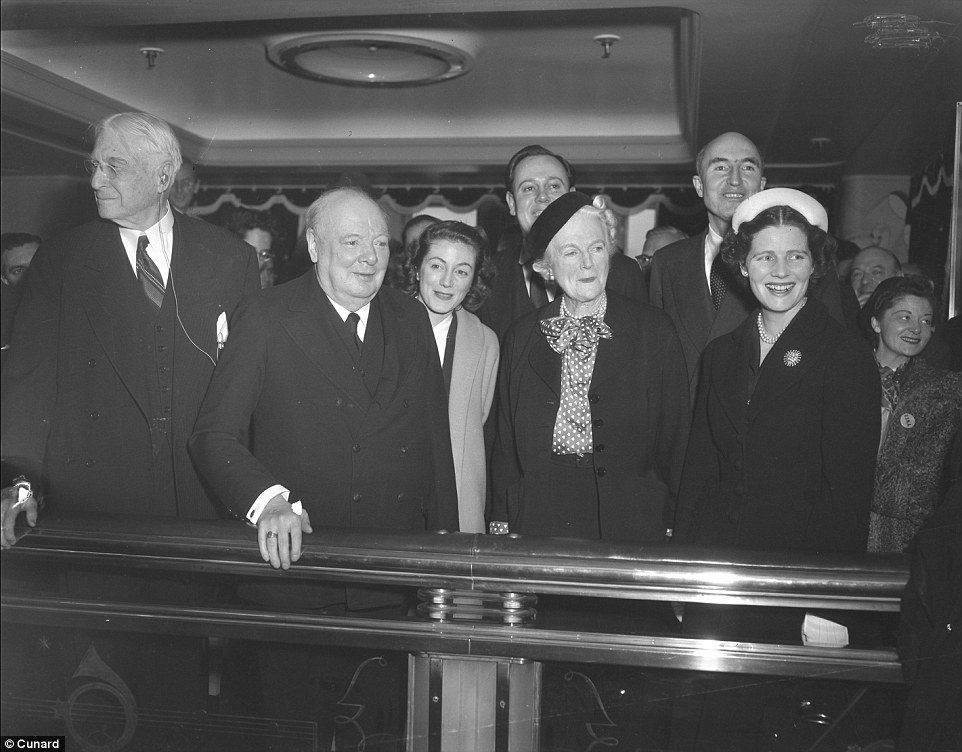 Photos courtesy Dailymail.co.uk
Would love you to share your experiences on these vessels.