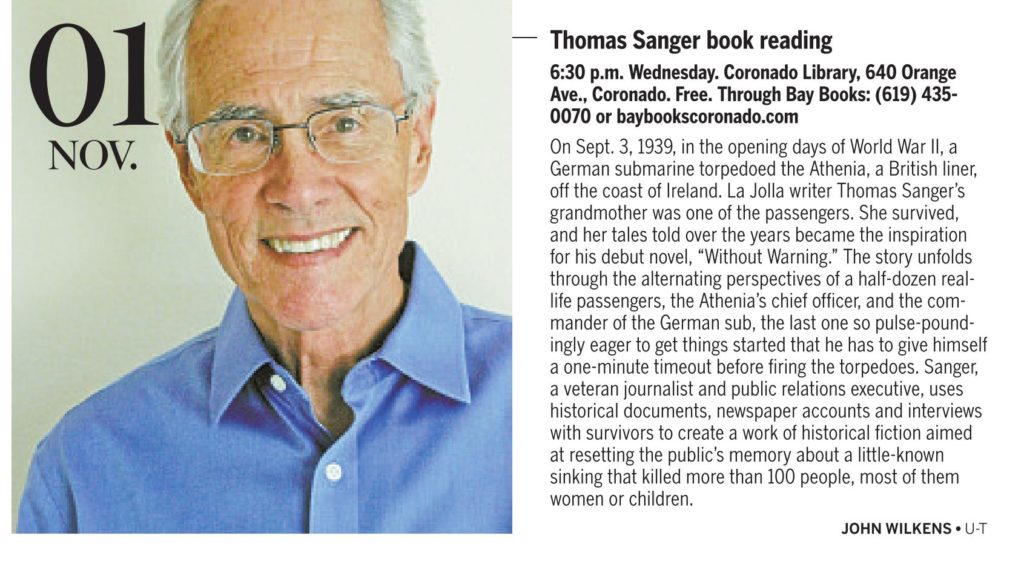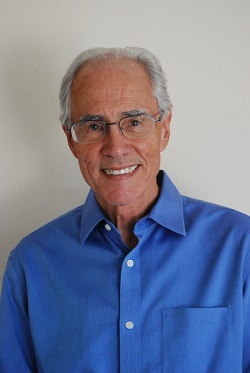 Book Talk And Signing With La Jolla Author Thomas
Sanger
WHEN Sunday, September 10, 2017 at 2 p.m.
WHERE La Jolla Riford Branch Library, 7555 Draper Ave., La Jolla, CA
AGES All ages
COST Free
Thomas Sanger has captured the stories of others all his life. The La Jolla journalist and writer is taking on a story much closer to his heart with the publication of his book "Without Warning," a historical novel based on the German sinking of the British passenger ship Athenia, at the start of World War II. Sanger's grandmother was aboard the Athenia, September 3, 1939, returning to America and survived the torpedo attack.
Sanger will present the story of the Athenia and sign copies of "Without Warning" at a free
public event, Sunday, September 10, in the community room of the La Jolla Riford Library at 2
p.m.
"Very few people today know anything about Athenia's story," Sanger said. "I hope my novel
can help create greater public awareness of this tragic event."
Without Warning is available in print and e-book format at Amazon and Barnes & Noble. For
more information about Without Warning and the author Thomas Sanger, visit his website.
Dates and times of events are subject to change without notice. Always check the event
organizer's website for the most updated schedule before attending.
— KPBS, Public Broadcasting (radio/TV) Station, San Diego, CA